To Make Your Event Extra Special, We Have Several Options Available À la Carte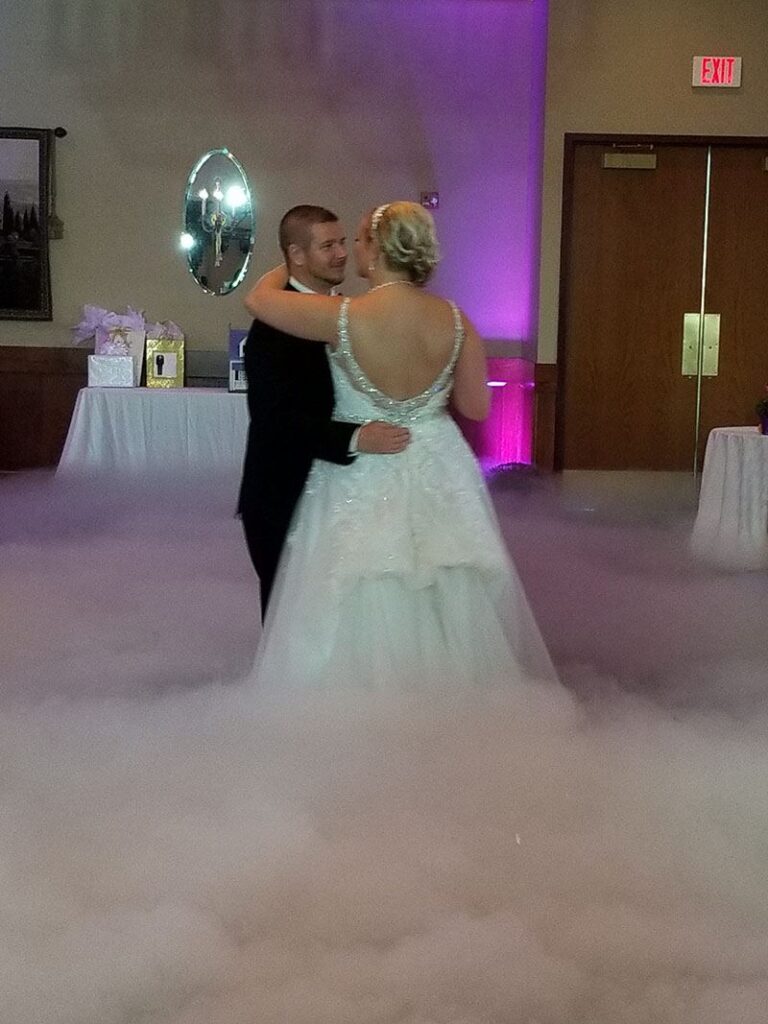 Ever dream of dancing on clouds?
Celebrity Productions presents one of our most successful wedding reception entertainment ideas that creates a surreal effect for your First Dance together as husband & wife. The fog cloud effect makes your First Dance a dream come true (without activating fire alarms).
Why Not Personalize Your Wedding With Your Monogram (Gobo)?
Ever want to see your name is lights?
Display your name on a wall, dance floor or just about anywhere else in the room you want to make the focal point. This is one of the fastest growing, most cost-effective options to personalize your wedding.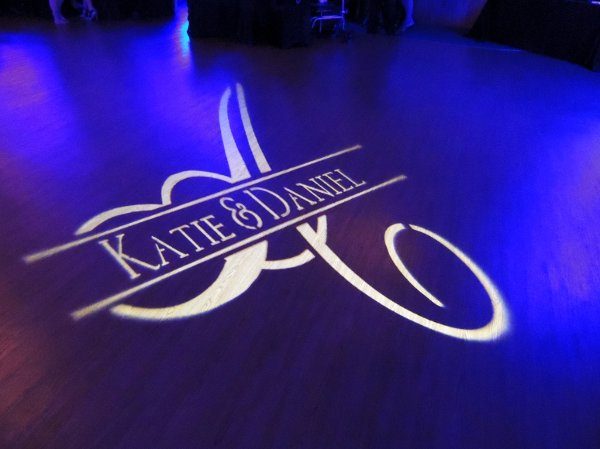 A monogram light is an excellent way to pull together design elements of your wedding together in a very cost-effective way. These wedding reception entertainment ideas create an elegant focal point in the room providing the perfect backdrop showing off all the beautiful work you've put into the cake, flowers, and decor.
Your monogram will turn a bland ballroom into warm, inviting entertaining space worthy of entertaining for a wedding. Showcase your initials or a more elaborate design to personalize your wedding space. Gobo/ monogram lighting starts at $200.00. This includes a customized monogram created just for you.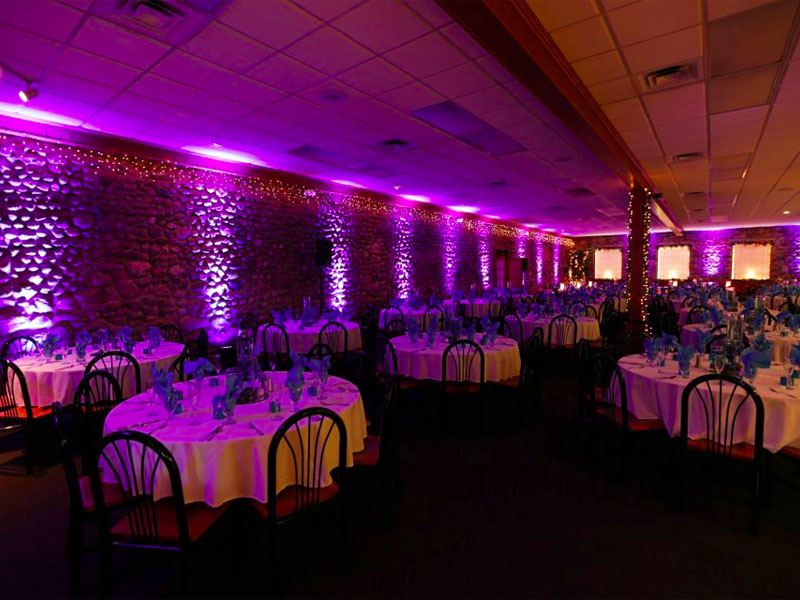 Want to transform your already beautiful venue at a very low cost but with a huge impact?
We truly believe in enhancements that keep the reception classy and elegant while adding your personal touch. Uplighting your reception is an amazing way to accent your wedding colors and bring any room to life.
Want to create the perfect atmosphere for your special event?
Combine our professional DJ service with architectural (Uplighting). Then, after dinner, "wow" your guests with a breathtaking, color changing light show that will dance around the room. Just watch as the dance floor fills up!